Kathleen Collins
Kathy Collins made the feature film, LOSING GROUND, in 1982, and died a few years later at age 46 from breast cancer. It's a sexy, intellectual film about a black philosophy professor and her Latino artist husband, and it was never released. Her daughter, Nina Collins, had the film restored a few years ago with the intention of preserving it for academia, and she struck a distribution deal with Milestone Films for that purpose. After languishing for a couple more years, Milestone arranged for the film to premiere at Lincoln Center as part of a film festival on NYC black independent film, and then everyone was astonished and delighted when the film met with tremendous, startling acclaim. The New Yorker called it a "lost masterwork;" A.O. Scott's piece on the film took up the entire above-the-fold front page of the Arts section. The film premiered at Lincoln Center, played for three sold out weeks, and has gone to play at art houses all over the country and will soon start playing abroad. It premiered on October 22 on cable channel TCM as part of a "Trailblazing Women Directors" series.
Kathy Collins' posthumous short story collection, Whatever Happened to Interracial Love? was published in December 2016 with Ecco. Notes From a Black Woman's Diary, edited by Nina Collins, was published in 2019 by Ecco.
Click here to see Kathleen Collins featured on PBS NewsHour!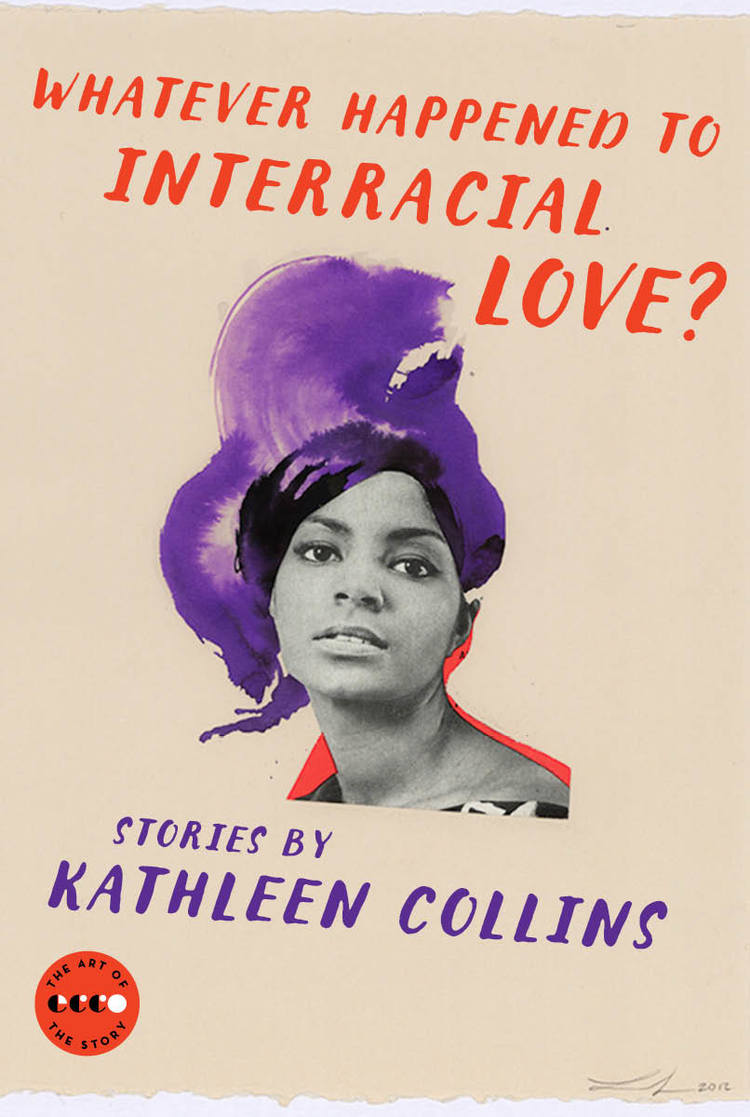 PRAISE FOR NOTES FROM A BLACK WOMAN'S DIARY
Named a Most Anticipated Book for 2019 by Vanity Fair, Vogue, and Huffington Post.
"This compilation will add appreciation for a talented writer whose life was cut too short as well as provide hope for the recovery of her previously unpublished work. " — Library Journal (starred review)
"Collins limns incisive portraits of artistic, intellectual black women stretched to their limits that glimmer against a background of racism, sexism, and just plain life. A timely reclamation of a remarkable voice." — Booklist
"Dazzling. . . .In the stories collected in "Whatever Happened to Interracial Love?," we encountered Collins the sharp, skillful satirist, especially where respectability politics were concerned. In "Notes From a Black Woman's Diary," we see her imagination spill more freely." — New York Times Book Review
"The best work of cinema coming out in the next few days won't be in theatres or even streaming. It's a screenplay, titled "A Summer Diary," by Kathleen Collins, and to read it is to experience an extraordinary creation that, due to calamitous circumstances, is missing only the finishing touch of actually being made into a film. The screenplay appears in a collection of Collins's writings, Notes from a Black Woman's Diary." — New Yorker
"A portrait of an artist lost too soon." — The Seattle Times
"'Notes From a Black Woman's Diary' further celebrates this fertile mind through her fiction (both finished and not), plays and personal reflections. Collins sought the complexity of interiors, of both our homes and ourselves. Women take up space in her work with their love and their trauma. Though the oeuvre hails from the '70s and '80s, nothing feels dated. " — New York Times ("Five Essay Collections by Women of Color")
PRaise for WHATEVER HAPPENED TO INTERRACIAL LOVE?
Named a Best Book of 2017 by NPR
Kevin Young's Pick for 2017 in The Millions

"Collins was a contemporary of Alice Walker and Jamaica Kincaid, and we should make room for her in the literary canon; WHATEVER HAPPENED TO INTERRACIAL LOVE? is evidence that this space would be much deserved."
— New York Times Book Review
"Collins's style is fine, graceful, and reserved, but pierced with the harsh simplicity of lurking menace. It's not a style that grabs at life but that moves into it, that passes through it with a quietly adamant determination to keep going but without any illusions about taking action, which she knows is as much a matter of being acted upon. ." — New Yorker
"Collins's prose is fluid, touched with a lyricism untainted by affect. Her stories are brief but charged; her characters tragic, urbane, and aware, especially about their skin color. . . . What a gift now, to discover this nearly lost American treasure."
— Oprah.com
"It is a delightful literary discovery that the creator of the landmark film, 'Losing Ground,' also turned her hand to fiction. The stories collected here are witty and revealing, and together constitute an unearthed gem of black women's fiction."
— Henry Louis Gates, Jr., author of And Still I Rise

"Kathleen Collins has the dramatist's gift for multiple voices and viewpoints. Here are parents and children, blacks and whites, blacks and other blacks, lovers (together and apart); here are, intellectuals, artists, dreamers, strivers, braggarts and idealists: all struggling to justify their lives to each other and to themselves. How well she understands mixed motives, emotions and bloodlines. Histories and legacies at cross-purposes. Elective and compulsive affinities, both intellectual and erotic. How unlucky we were to lose her. And how lucky we are to have these stories."
— Margo Jefferson, author of Negroland

"These stories offer a sharp, clear, unsentimental vision of race in the sixties, the mingling of politics and desire, the search for place that will be both exotic and familiar to modern readers, richly historical and utterly recognizable." — Katie Roiphe

"Reading Whatever Happened to Interracial Love, published nearly three decades after Kathleen Collin's passing, feels like discovering a lost treasure. Here is the past perfectly preserved--to be young, in love or in lust, to be black and righteous in the thick of the Civil Rights movement. At the same time, this jewel of a book illuminates big timeless themes of familial ties and self-determination, group affinity and individualism, lovers and the power plays between them in a way that feels completely new. The world is a bit richer with these stories now among us." — Bliss Broyard

"In this slim, devastating collection, Kathleen Collins writes of interracial America like no one before or since. This is a daringly complex vision of both blackness and whiteness by a writer who was utterly ahead of her time." — Danzy Senna, author of Caucasia

Kathleen Collins writes with an immediacy and vividness that is exhilarating to read. She inhabits a landscape that sidesteps political or sexual correctness in favor of emotional truth-telling. Her men and women are conscious of their race without letting it intrude on their navigations through life or their choices of partners. Throughout it all there is a brio that is contagious. — Daphne Merkin

"This book is one of the most eloquent statements I have read of what it was like to be black and young and alive in the 1960s. I applaud its publication." — Vivian Gornick, author of The Odd Woman and the City

'Sexy and radical and intimate' — Miranda July

"The stories of Kathleen Collins are sharp, tender, and precise—full of wit and pleasure. Reading her feels likes eavesdropping on an electric historical moment from a secret perch just above the kitchen table. I lost myself in these stories with a sense of wrestling and delight, grateful for the crackles and surprises they continually delivered."
—Leslie Jamison, author of The Empathy Exams
"Published for the first time nearly 30 years after the author's death at age 46, this gorgeous and strikingly intimate short story collection focuses on the lives and loves of black Americans in the 1960s. . . . Collins' prose is so precise and hypnotic that no amount of rereading it feels like enough. Astonishing and essential. A gem." — Kirkus(Starred Review)

"Race, gender, love, and sexuality are portrayed beautifully and humanely in this previously unpublished collection of stories from groundbreaking African-American filmmaker and civil rights activist Collins, who died in 1988 at the age of 46. . . . Full of candor, humor, and poise, this collection, so long undiscovered, will finally find the readers it deserves. (Dec.)" — Publisher's Weekly (Starred Review)

"A groundbreaking African American filmmaker and playwright, Collins died in 1988 at age 46, and this previously unpublished collection of her stories will have many readers wishing they'd seen her work before." — Library Journal

"The writing is practically visceral; straightforward and crisp, leaving you wanting more and thinking about what you just read." — BookRiot

"From the first page you know you're in the hands of an exceptional writer, and this would be an undiluted joy if not for the fact Kathleen Collins' voice was never fully heard in her own lifetime. To be this good and yet to be ignored is shameful, but her rediscovery is a great piece of luck, for us. Collins' stories are passionate and light-footed, angry but also delicate – they move like quicksilver, conjuring up character, theme and situation in a couple of pages. She edits precisely – like the film maker she was – and she's deliciously funny. She speaks of the many-sided lives of black women with care and intelligence. I adored this book." — Zadie Smith, author of Swing Time